CoboDesign
Financial Outlook for the Cobot Market
The Global Cobot market is expected to maintain a robust growth rate in terms of both revenue and implementations throughout 2020 and beyond. Expected growth for all other types of industrial robots is either depressed or negative.
Non-manufacturing environments such as logistics, and service industries will be hit the hardest but they will be the first to recover. Additionally, many collaborative robot manufacturers are located in Asia and have consequently emerged earlier from the crisis than their competitors and customers in non-Asian markets.
There are a number of influential reasons why the cobot sector is still forecast to show positive growth.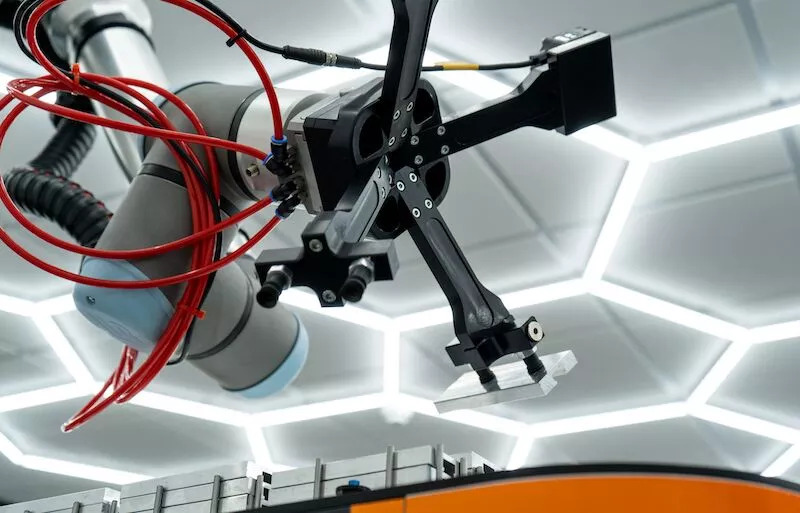 Compared with the traditional robot market, the collaborative robot market was in its infant growth period when the slowdown and pandemic hit. The original growth rate forecast for 2020 was over 30%. COVID-19 has impacted the market negatively but the market still maintains positive growth.
Industries with more applications and reliance on collaborative robots, such as electronics, semiconductors, and logistics, are not as adversely affected by COVID-19 as industries such as the automotive sector.
The installation, commissioning, and training of industrial robots requires manpower. COVID-19 control measures make these almost impossible to enact. Relatively speaking, collaborative robots are easier to use, which reduces the need for extensive training during a pandemic.
Which Industries Have Been Affected Most?
The Automotive sector has been hit particularly hard. While some large robot orders of more than 1,000 units are still being announced, there is no sign of improvement in traditional automobile manufacturing. While the traditional car market will struggle to recover, the new-energy vehicle market will be a different story.
Most new production-related investments in the automtive sector are associated with new-energy vehicles. That includes the production of automotive electronics and lithium-ion batteries. Robots used in automotive electronics and in LI battery production are not necessarily aligned to the automotive industry and the majority of production is carried out in Asian countries. In these sectors, Collaborative robots have experienced strong growth over the last 12 months.
Industry sectors that were already highly automated, such as semiconductors, were less affected by the COVID-19 lockdown. In many countries, COVID-19 has affiliated with other factors, such as general long term labor shortages, as a reason for increasing interest in automation among manufacturing organisations.
Recovery to Vary by Region
As for what regions are likely to emerge first, greatly depends on how a region is overcoming the effects of the pandemic. The impact of the virus will vary considerably by region. It depends on the speed of measures being implemented to contain COVID-19. This will occur over varied timescales: APAC first, followed by Europe, and finally North America. As such, APAC will see the first and quickest recovery with less impact on 2020 compared to other regions.
The supply chain for the robot industry has not been hard hit by the 2018/2019 slowdown, so it's in good shape to withstand the effects of the pandemic. Compared to automobiles and other manufacturing industries, the supply chain of the robot industry is not too long. The inventory of most system integrators is high, subsequently the supply chain has not been adversely affected by the COVID-19 pandemic.